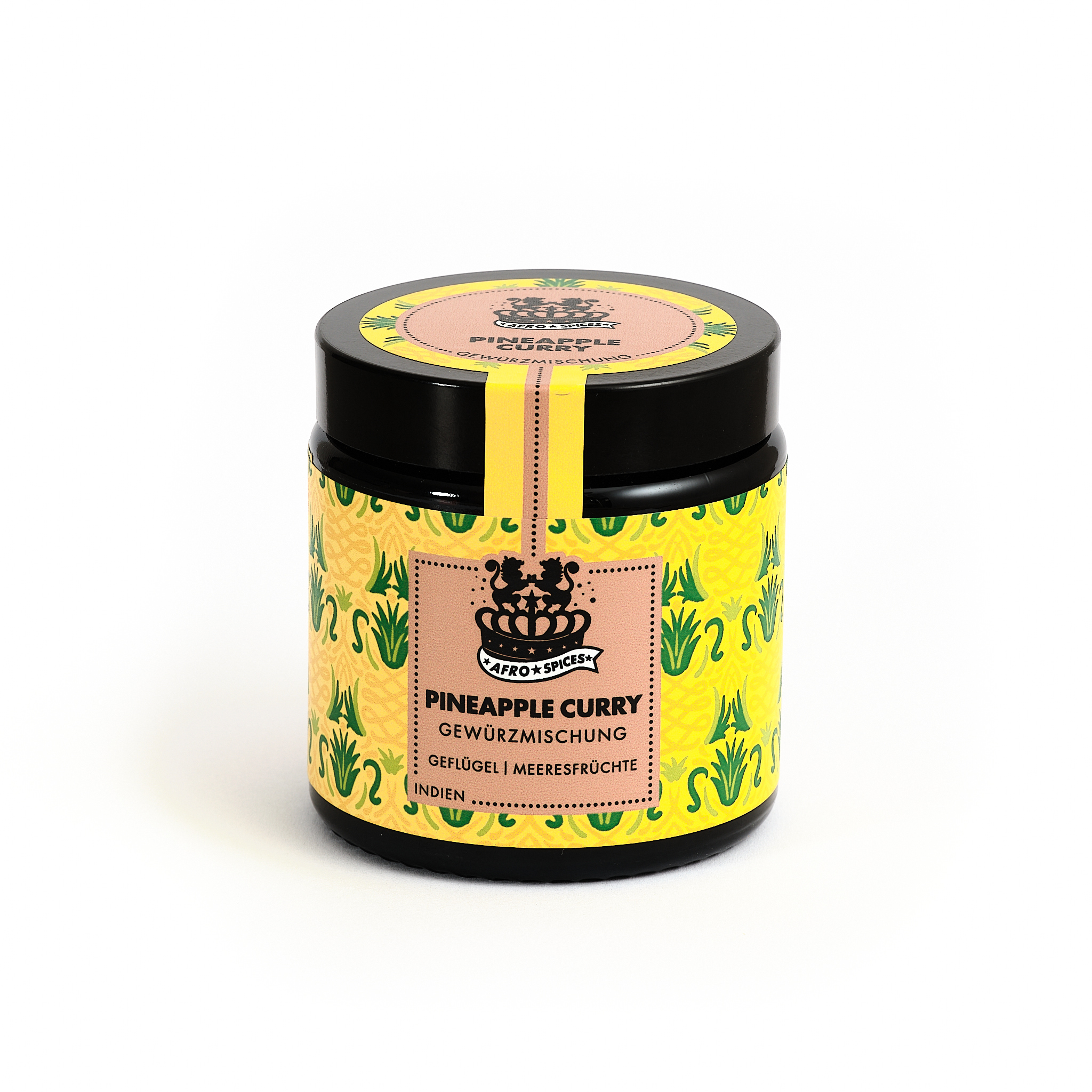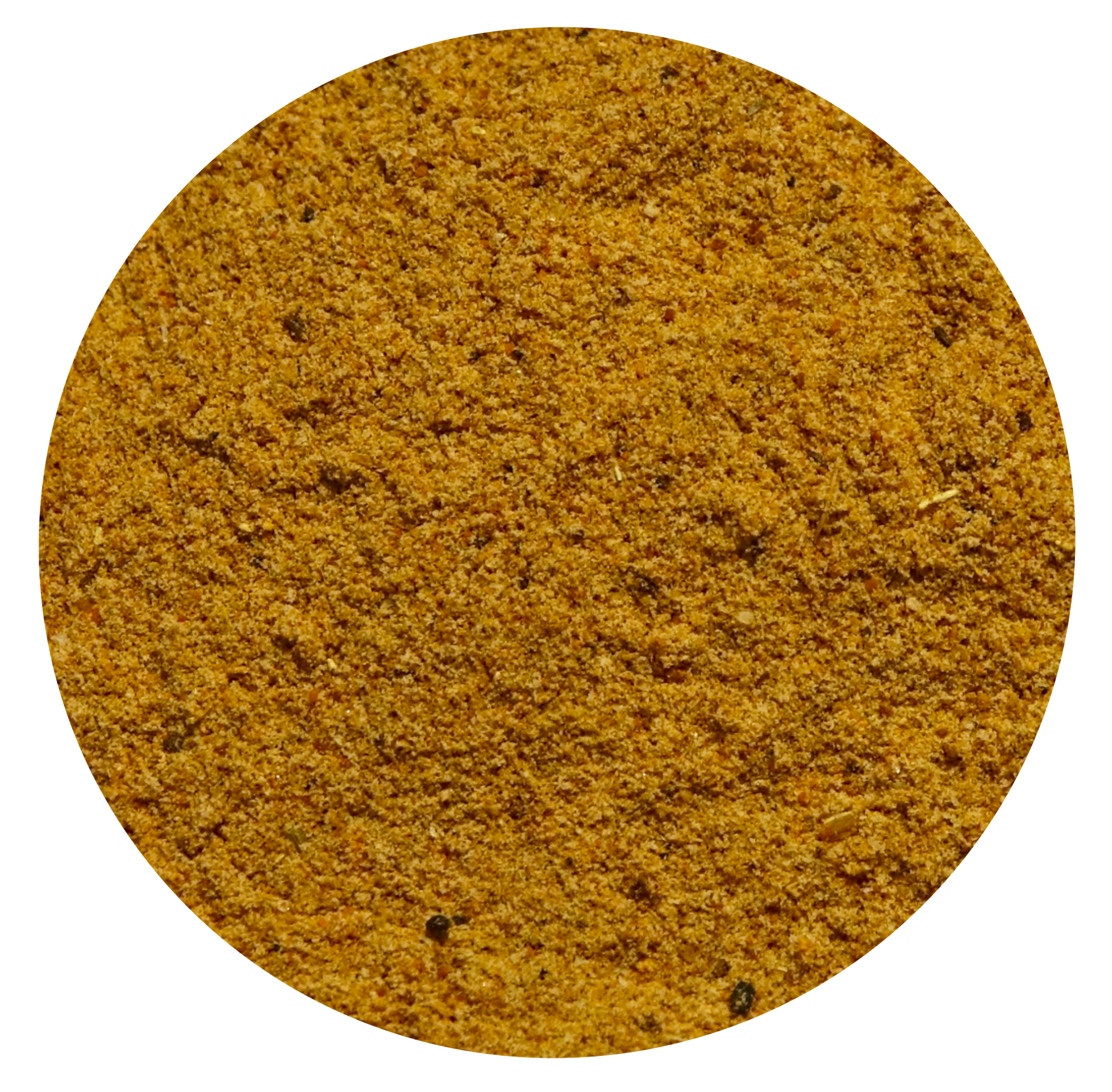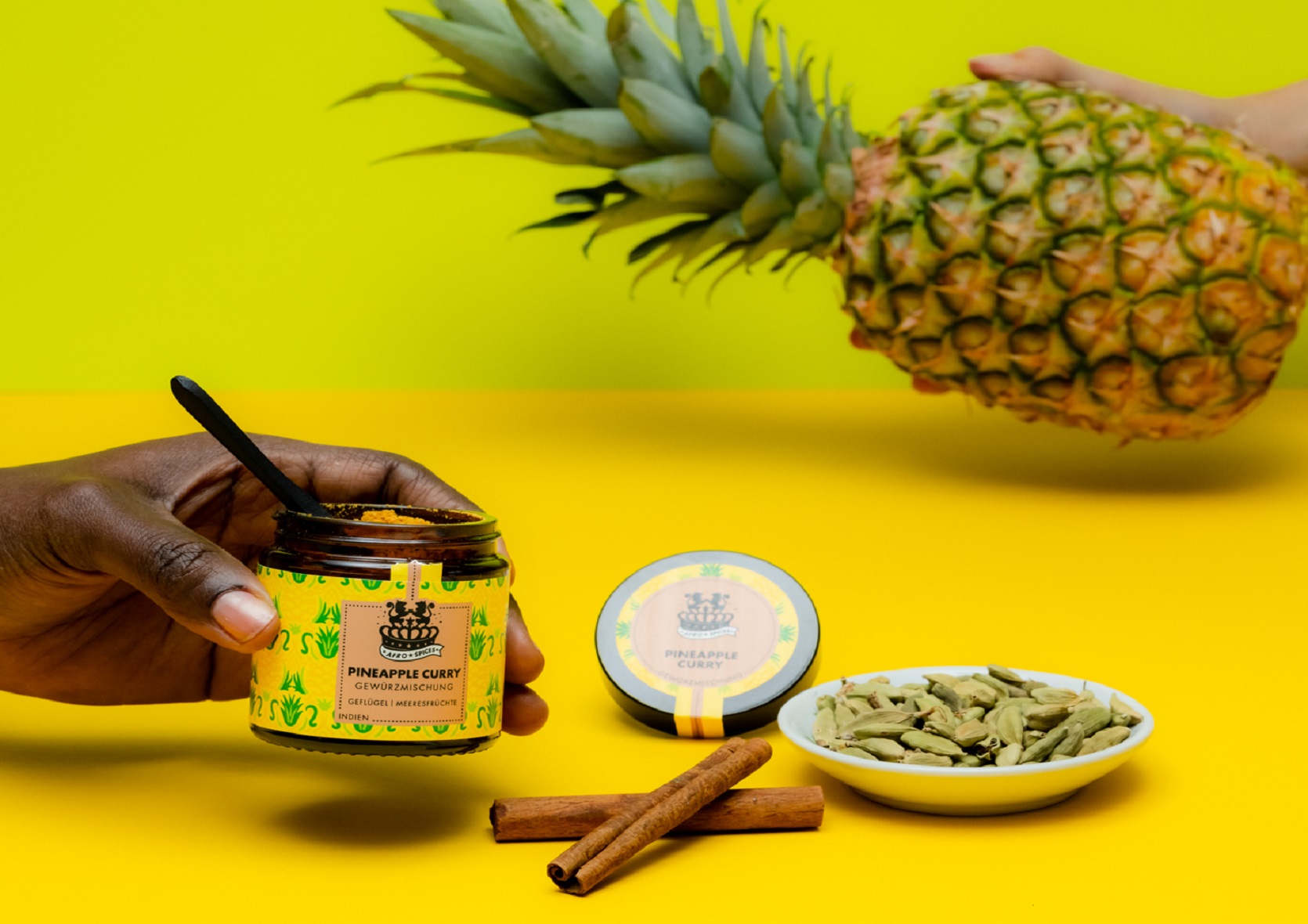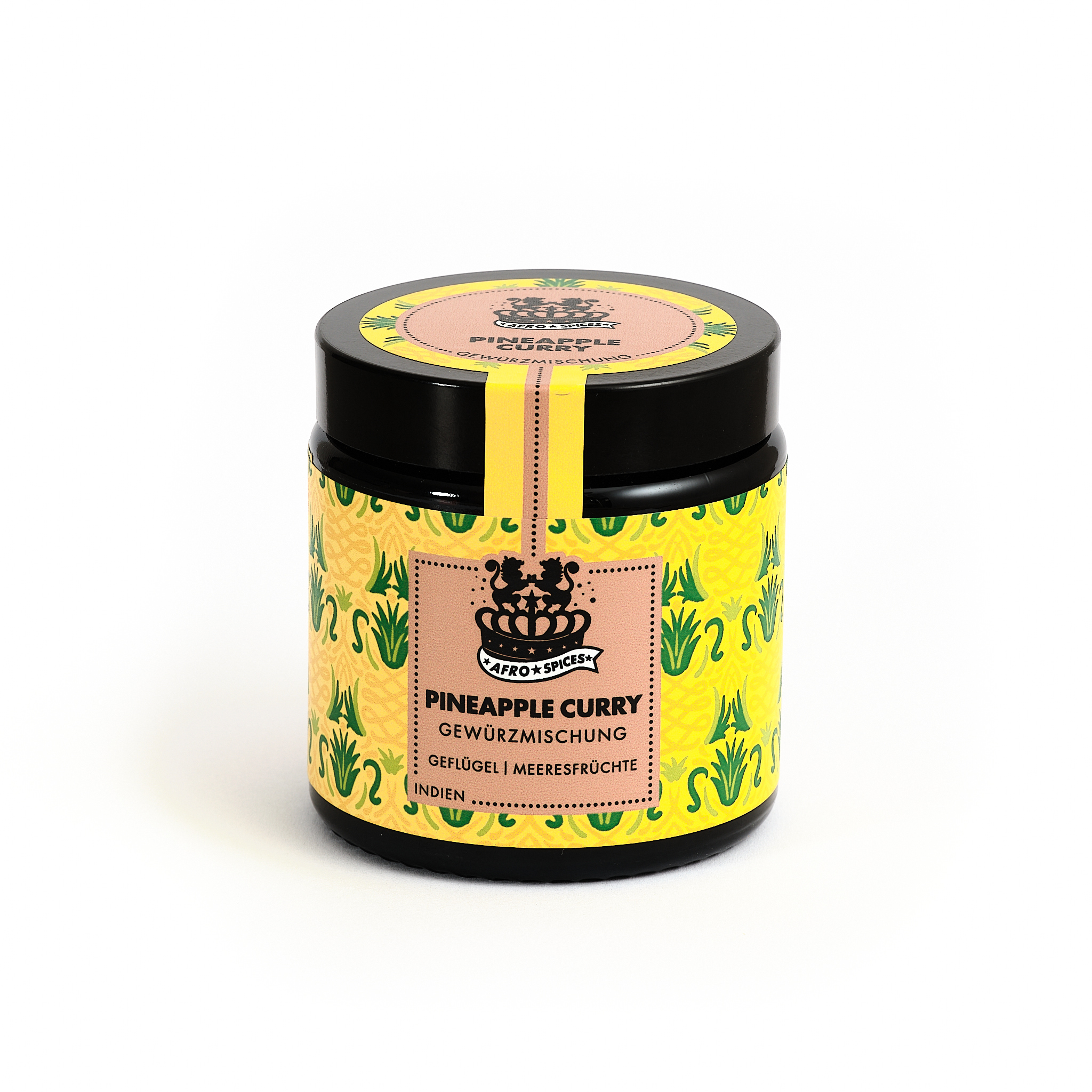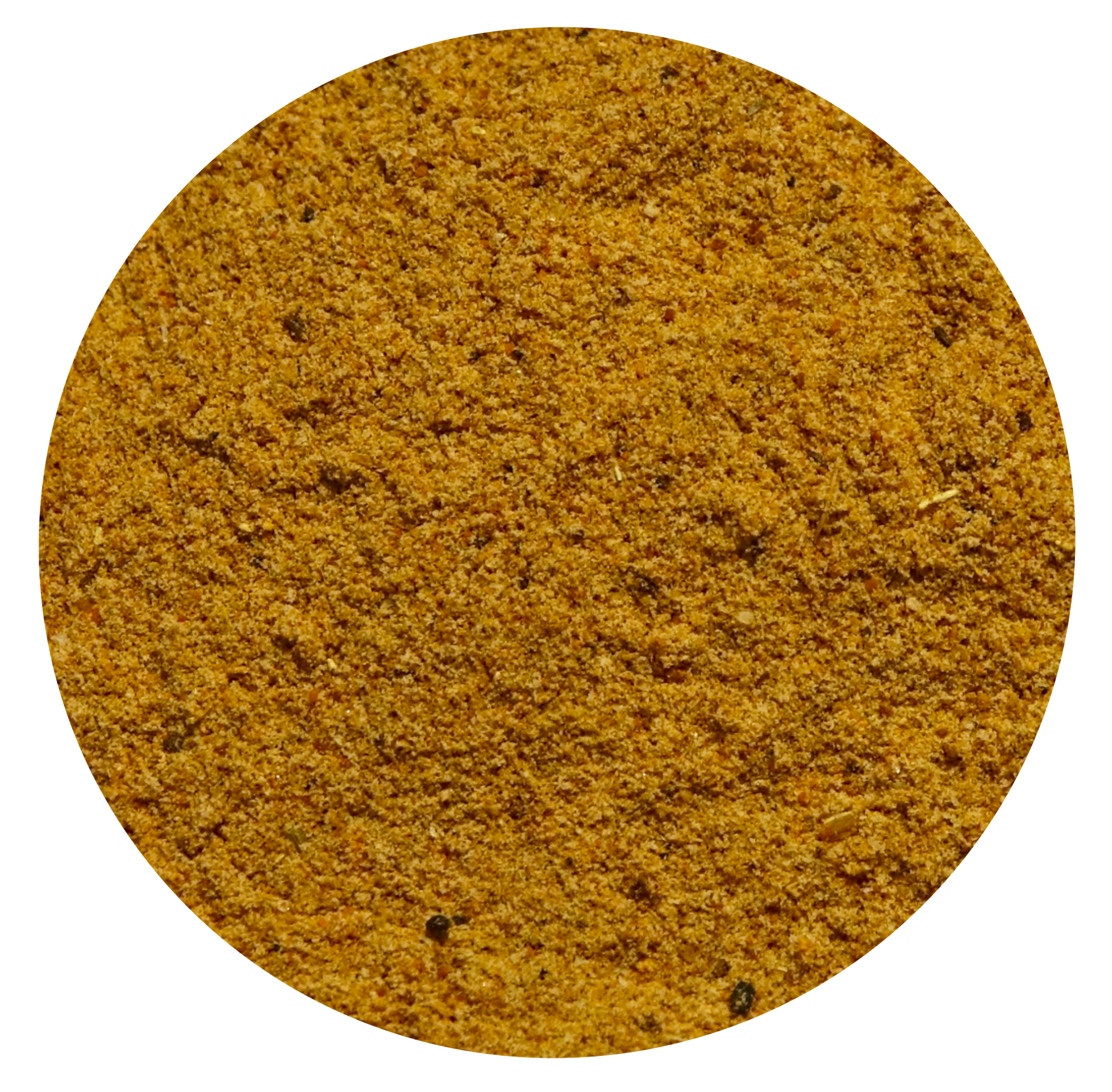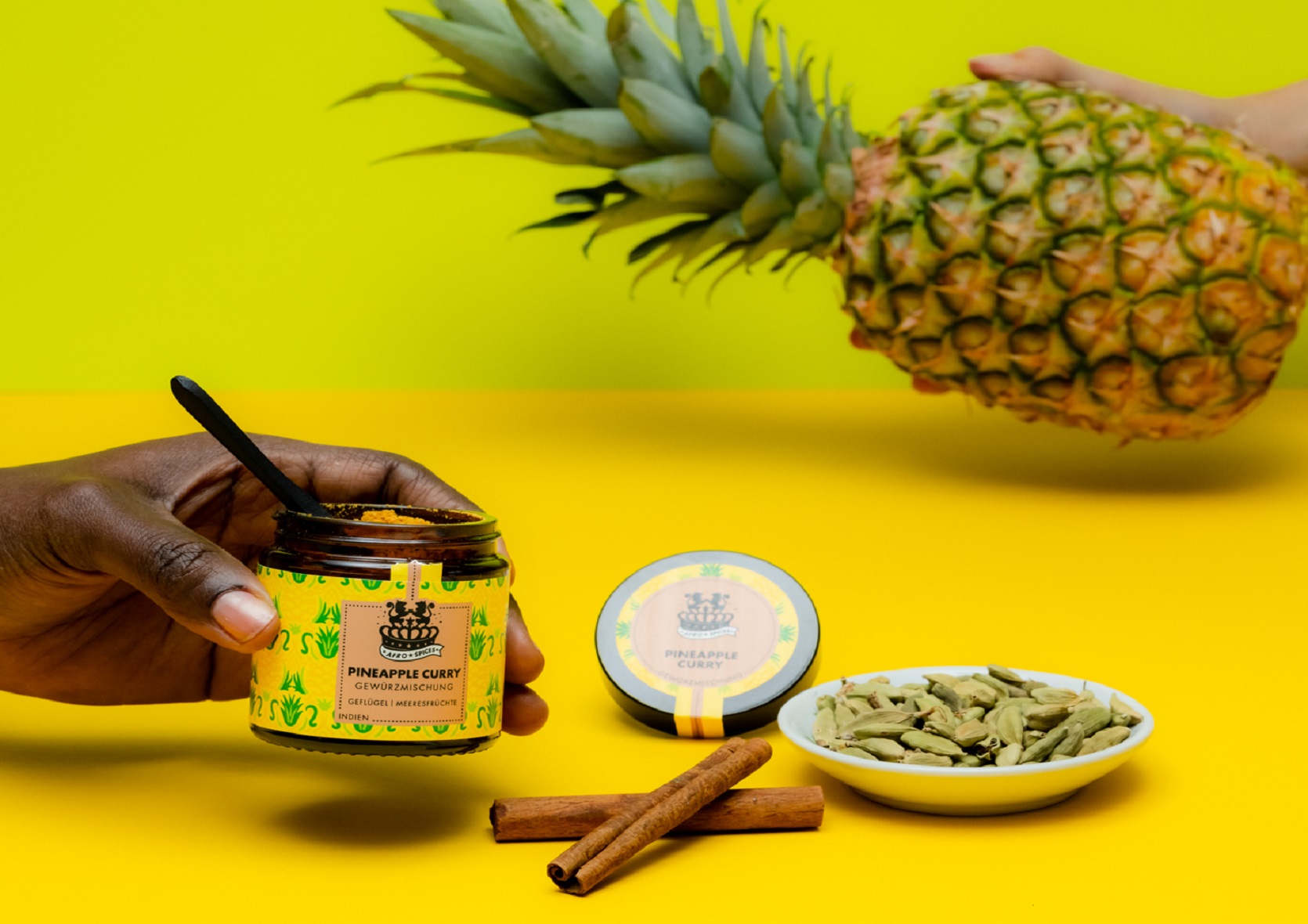 Keep calm and curry on
Are you ready for a fruity African style Pineapple Curry with mild spiciness? Then this spice blend is just right for you. It releases its flavor most effectively when added towards the end of cooking. This way, your chicken, couscous, or exotic salad will make a particularly delicious impression.
Available, delivery time 1-3 days
Spice
Suitable
Taste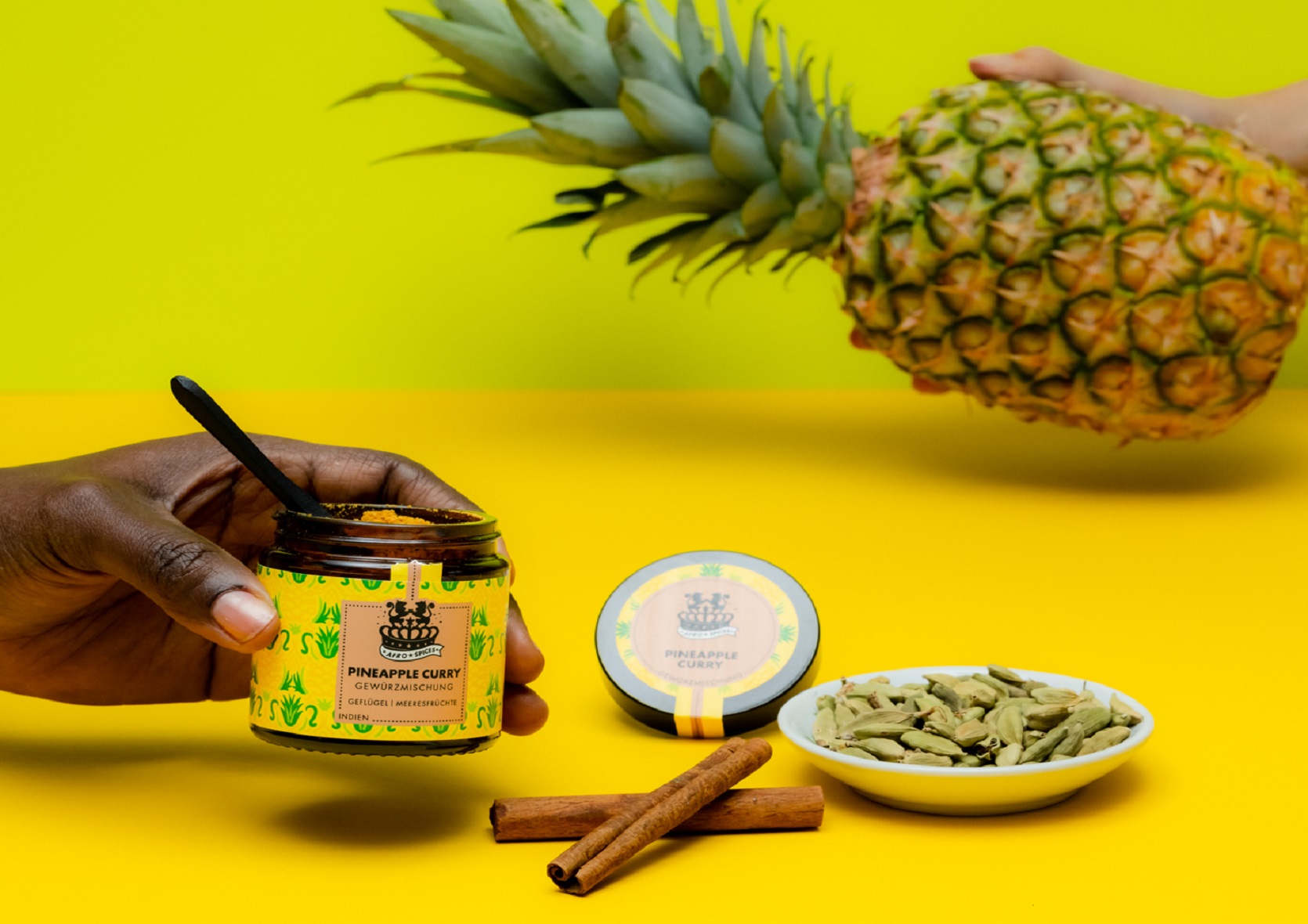 Ingredients:
Coriander, turmeric, paprika, ginger, cumin, mustard seeds, fenugreek seeds, pepper, celery, cinnamon, allspice, cardamom, chilies, fennel, cloves, garlic, nutmeg, onion, cumin, 12% pineapple fruit powder (pineapple juice, maltodextrin, dextrose).
Your taste travel guide
Good choice! With this spice, you can't go wrong. You can dive right into the adventure and discover new taste worlds. If you want, we're happy to accompany you for a while. You can use our recipes as a guide, let them inspire and lead you. And when you feel ready, you can take a few steps off the beaten path. Have fun cooking!