Fairtrade can be this premium
We want to share the joys of life. With the people who discover our coffees, teas and spices. And with the people who grow and harvest our coffees, teas and spices. That is why the highest quality is our claim and our promise. In taste and in the way our products are grown, harvested, tested, transported, packaged and experienced.
Where the coffee comes from
The majority of our coffees come from Ethiopia, the cradle of coffee culture. They grow in small-scale family farms under optimal climate and soil conditions at over 800 meters above sea level. Through local coffee umbrella organizations, the Coffee Farmers, we are in direct contact with the farms and can thus guarantee fair working conditions and the consistently high quality of our coffee. 100% of our beans are Fairtrade certified, a large part is also certified organic.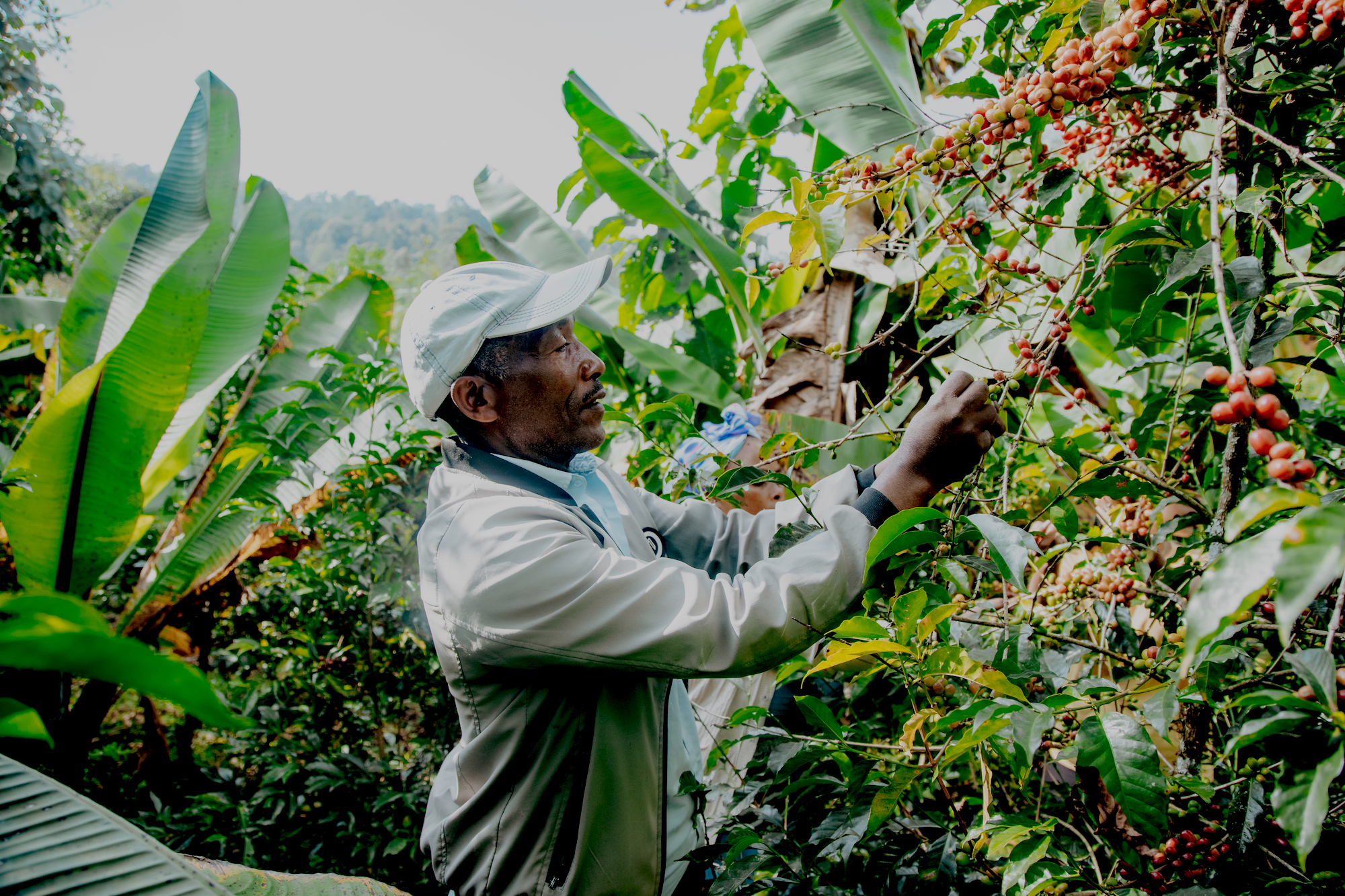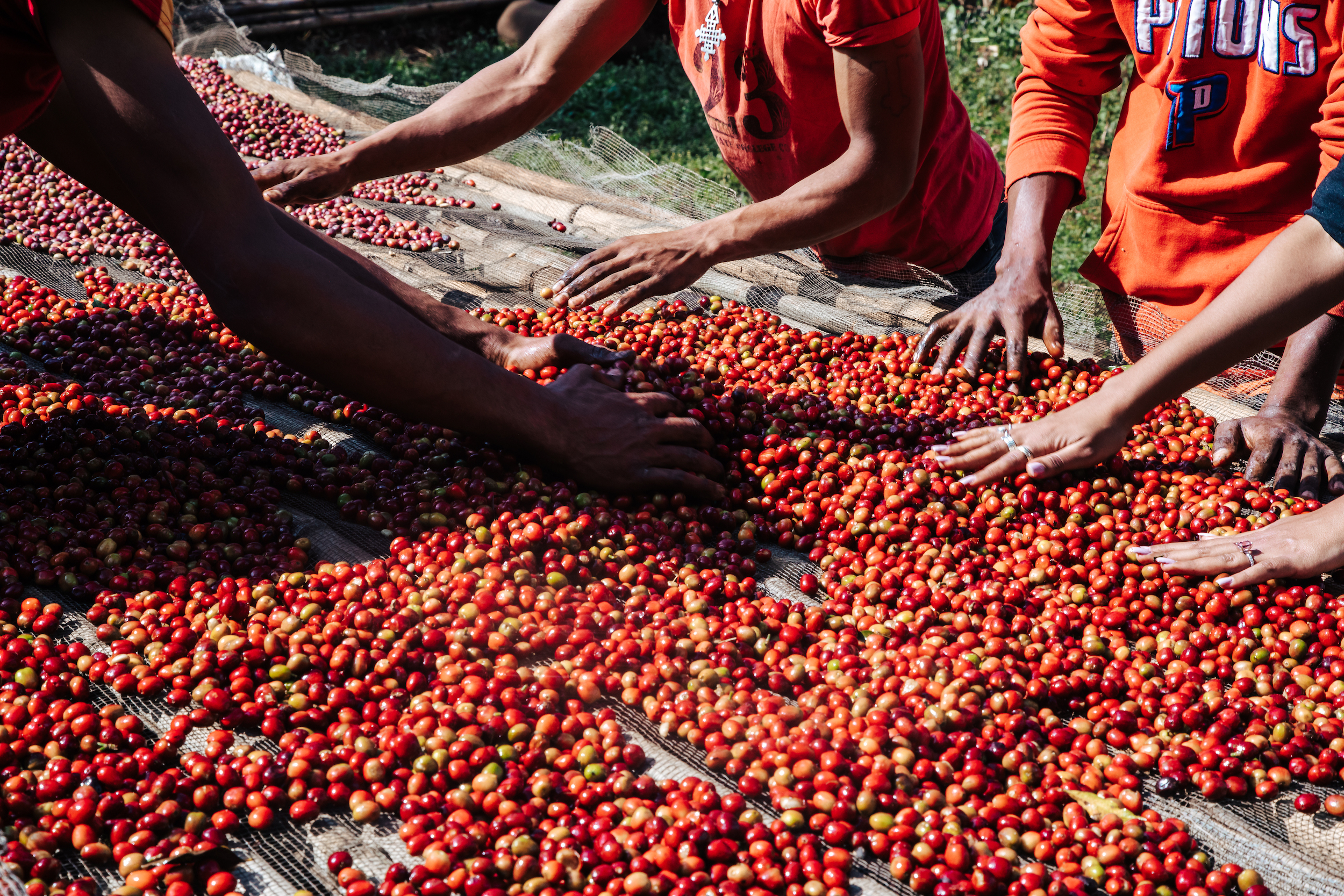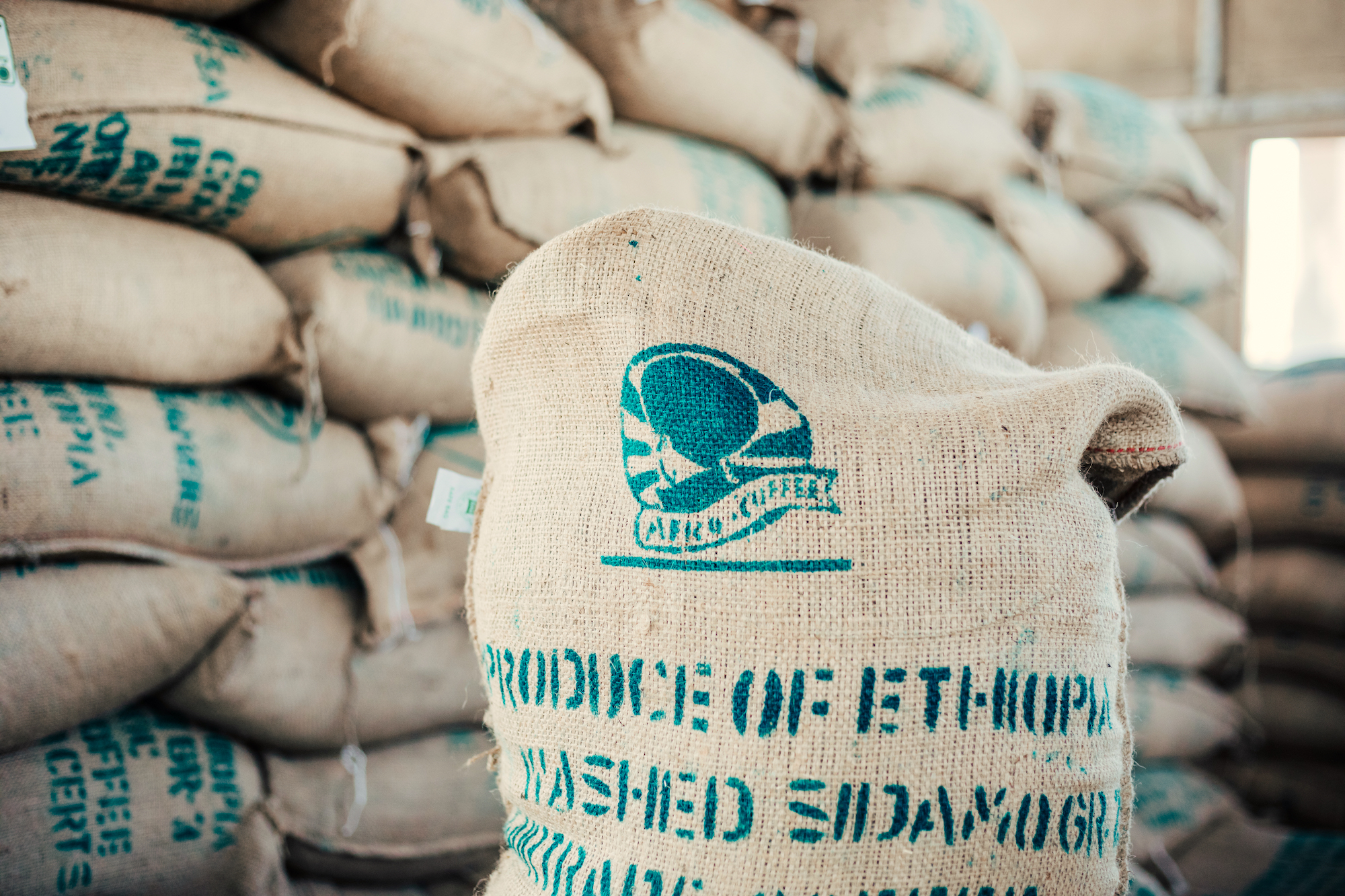 More than Fairtrade
Our coffees, teas, and spices taste good. But that's not enough. Afro Coffee builds a bridge between Europe and Africa. It is our responsibility to recognize problems in our surroundings and contribute to their solutions, both here and there. Therefore, we take measures that benefit people and the environment:

We pay the Fairtrade price
The Fairtrade price promotes a regulated income for coffee farmers, providing them with financial security and the opportunity to invest in social, environmental, and economic projects like building water wells or schools.

We support local projects in Africa
Despite the additional premium, many Fairtrade farmers in Africa still live in poverty. Additionally we assist in building cookstoves to improve the daily lives of our partners and the local environmental conditions.

We prioritize sustainability
We aim not only to compensate for our ecological footprint but also to keep it small from the beginning. That's why our 500g packs are 100% biodegradable down to the ink, the cookstoves help reduce CO2 emissions in the country of origin of our coffee beans and our tea comes in hand-sewn cotton bags.