Let's celebrate life together
A little piece of Africa in the heart of Salzburg? You've come to the right place at Afro Cafe if you're looking for an exciting culinary journey with African flavors or just want to relax and enjoy a really good cup of tea. Of course, we also serve our entire Afro Coffee range - organic and fair trade.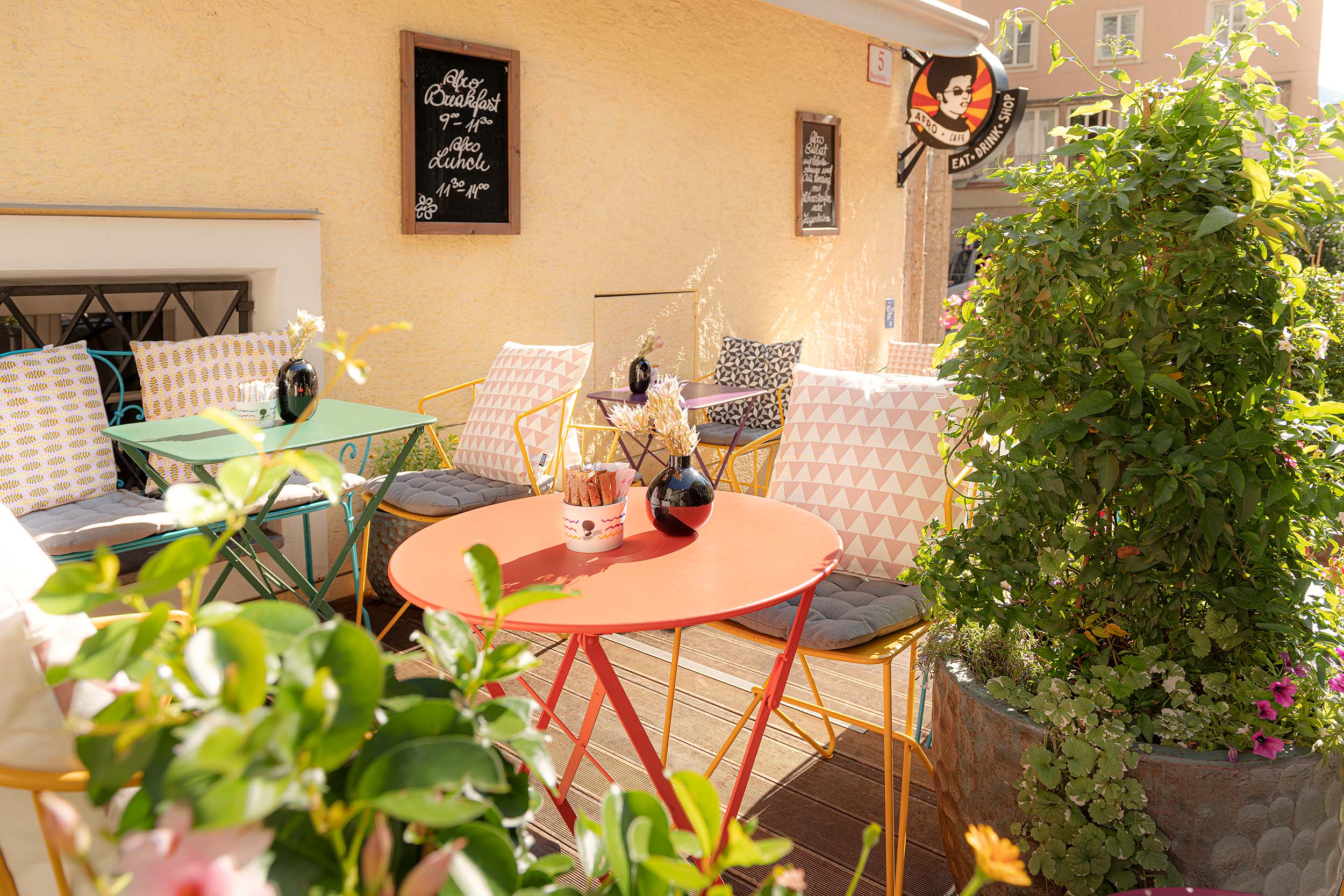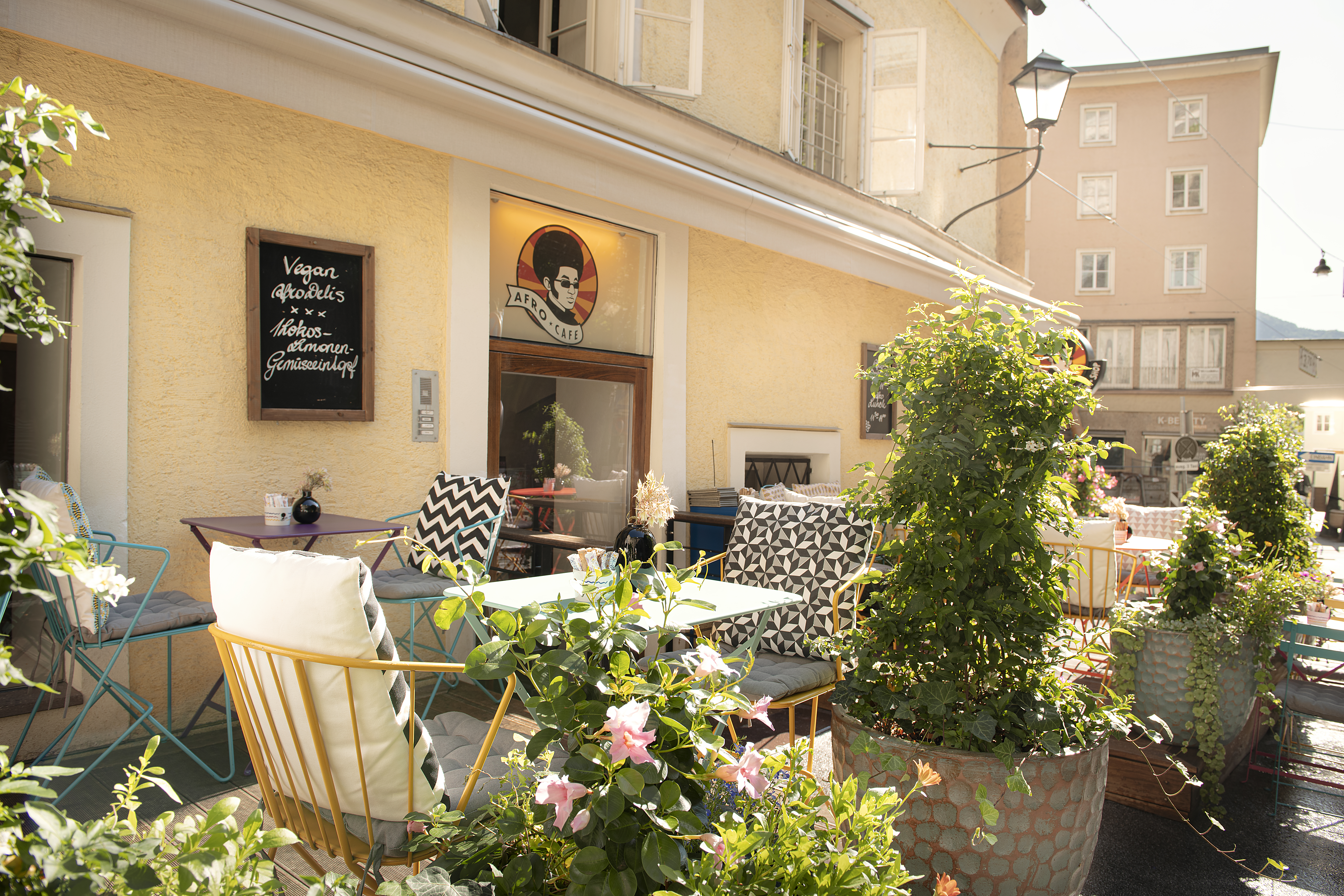 Contact & Address
MO - SA from 9.00 to 20.00 - July & August: MO - SO from 9.00 to 22.00.
Breakfast until 11.30 and on weekends and holidays until 14.00.
AFRO Lunch weekdays from 11.30 to 14.00.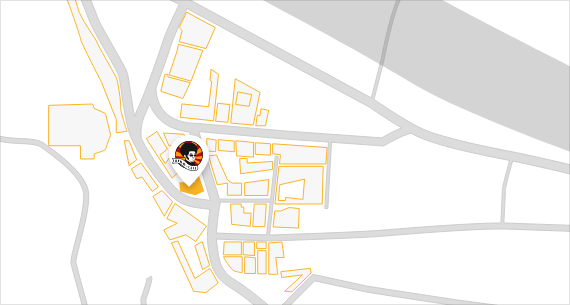 The most important meal of the day
The best way to start your day is with a good breakfast. Our ingredients are natural and regional, and our recipes take you on a journey through Africa's diverse world of flavors. Enjoy Afro Coffee directly from the birthplace of coffee, one of our 15 Afro Teas, or a refreshing smoothie. Or maybe all three? We serve breakfast from Monday to Friday from 9am to 11:30am and on Saturdays until 2pm.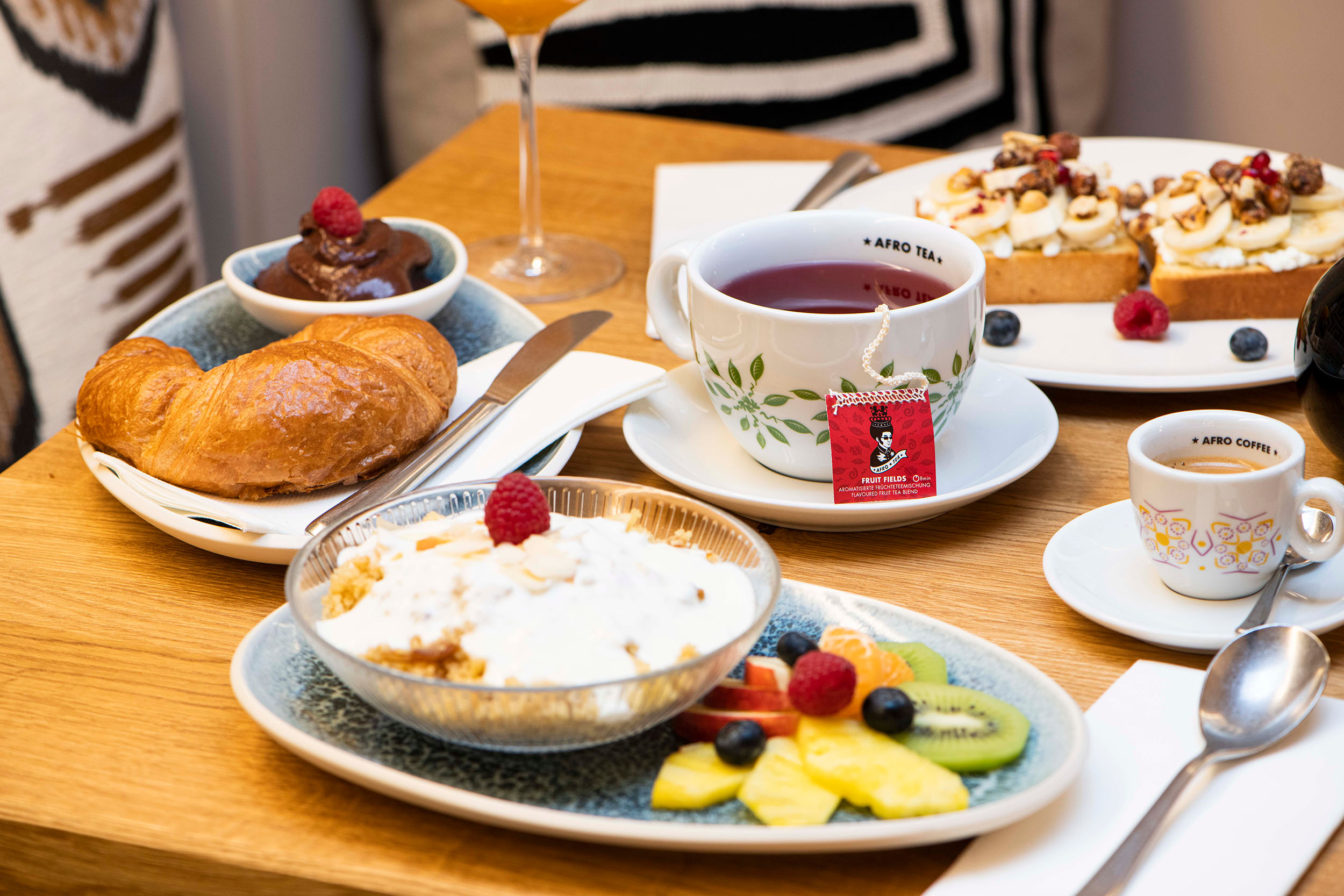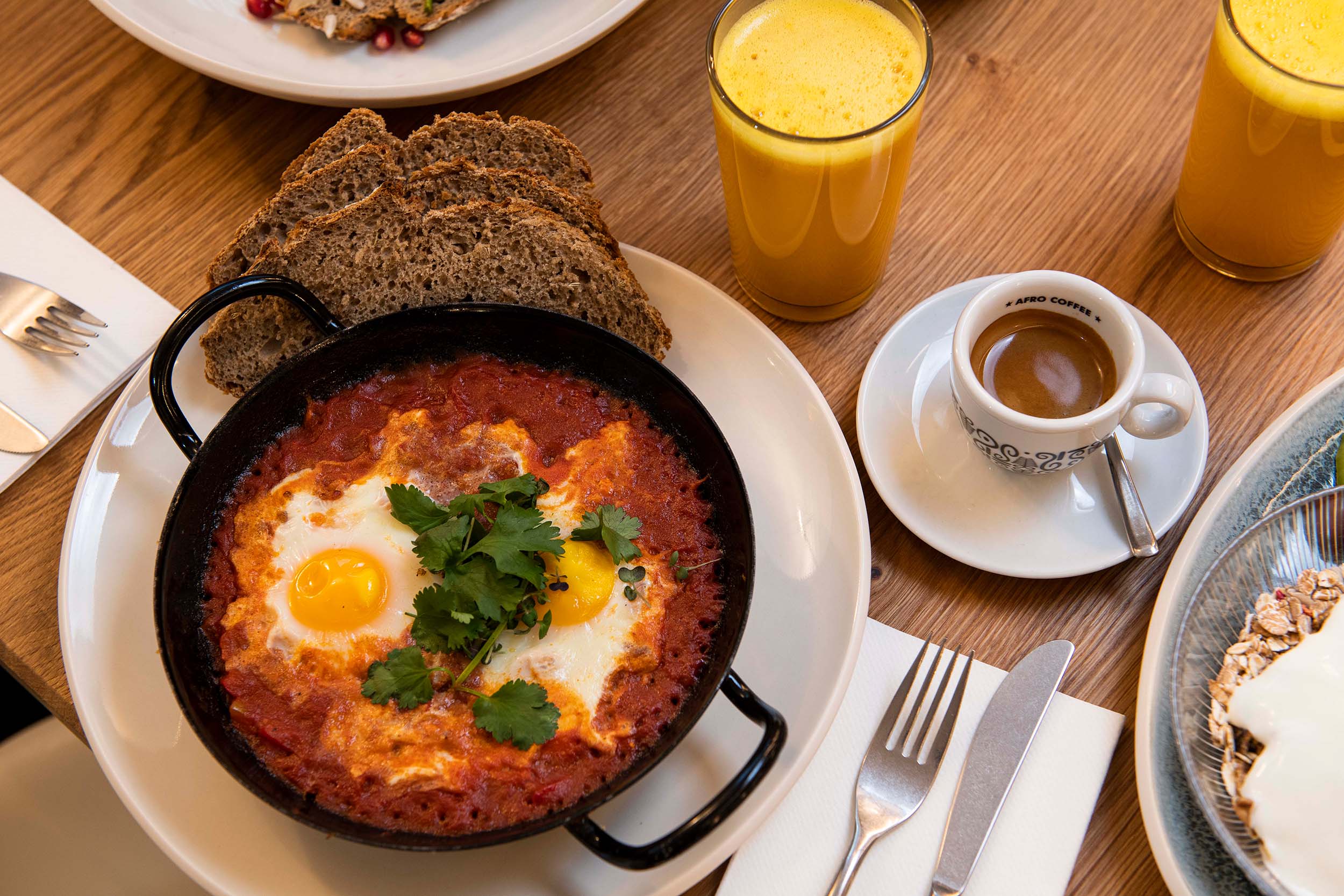 Delights for the whole day
Throughout the day, we serve your favorite classics and those that could become your new favorites. Delicious curries and fresh salads, tasty snacks, and our Afro lunch menu - a serving of joy and a touch of surprise. And a sweet dessert to finish off your meal.

Imitation is encouraged
Enjoyed our food? Then bring the Afro Cafe into your own kitchen. We can't lend you our head chef, but he's happy to share his recipes. And don't forget our Afro Spices.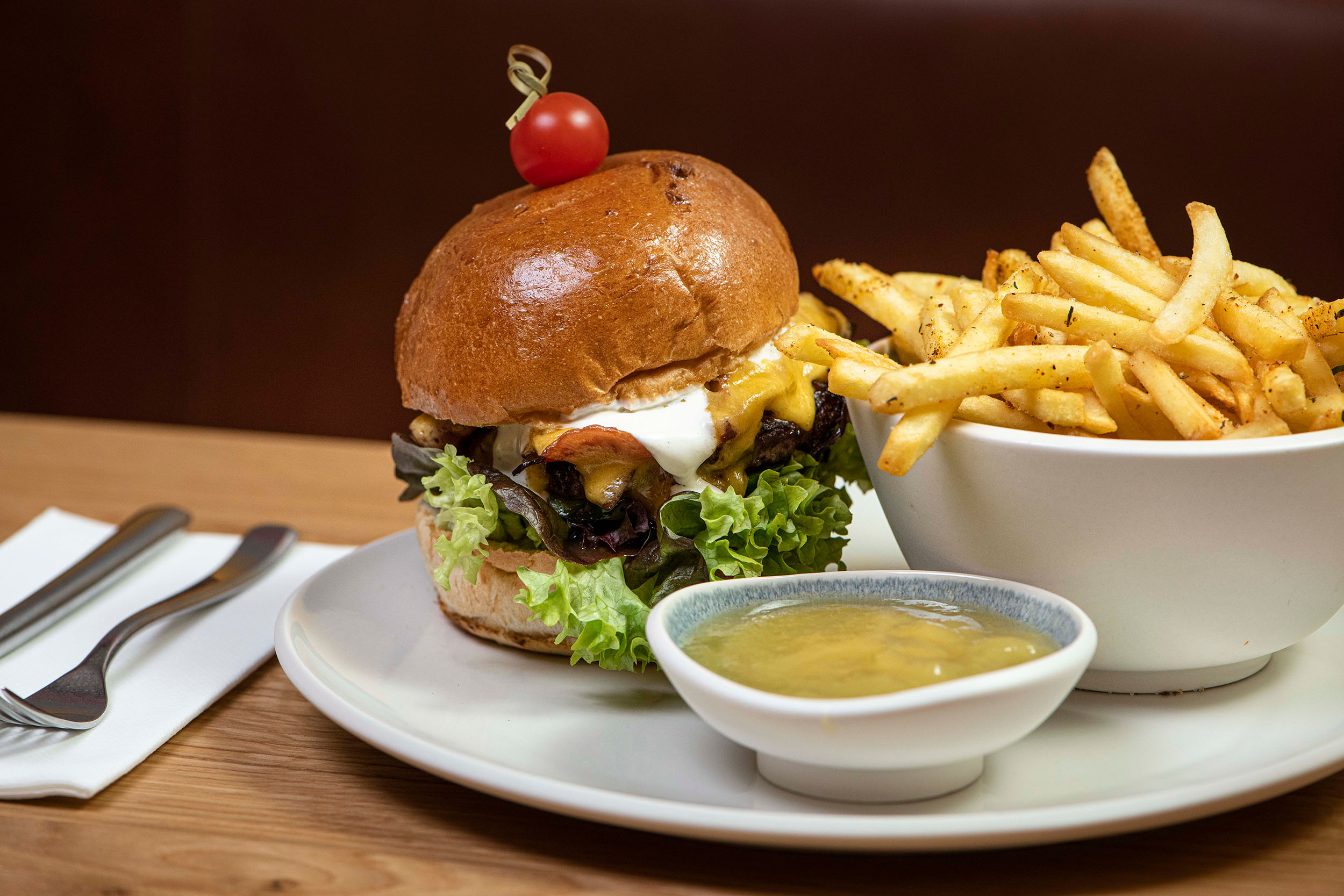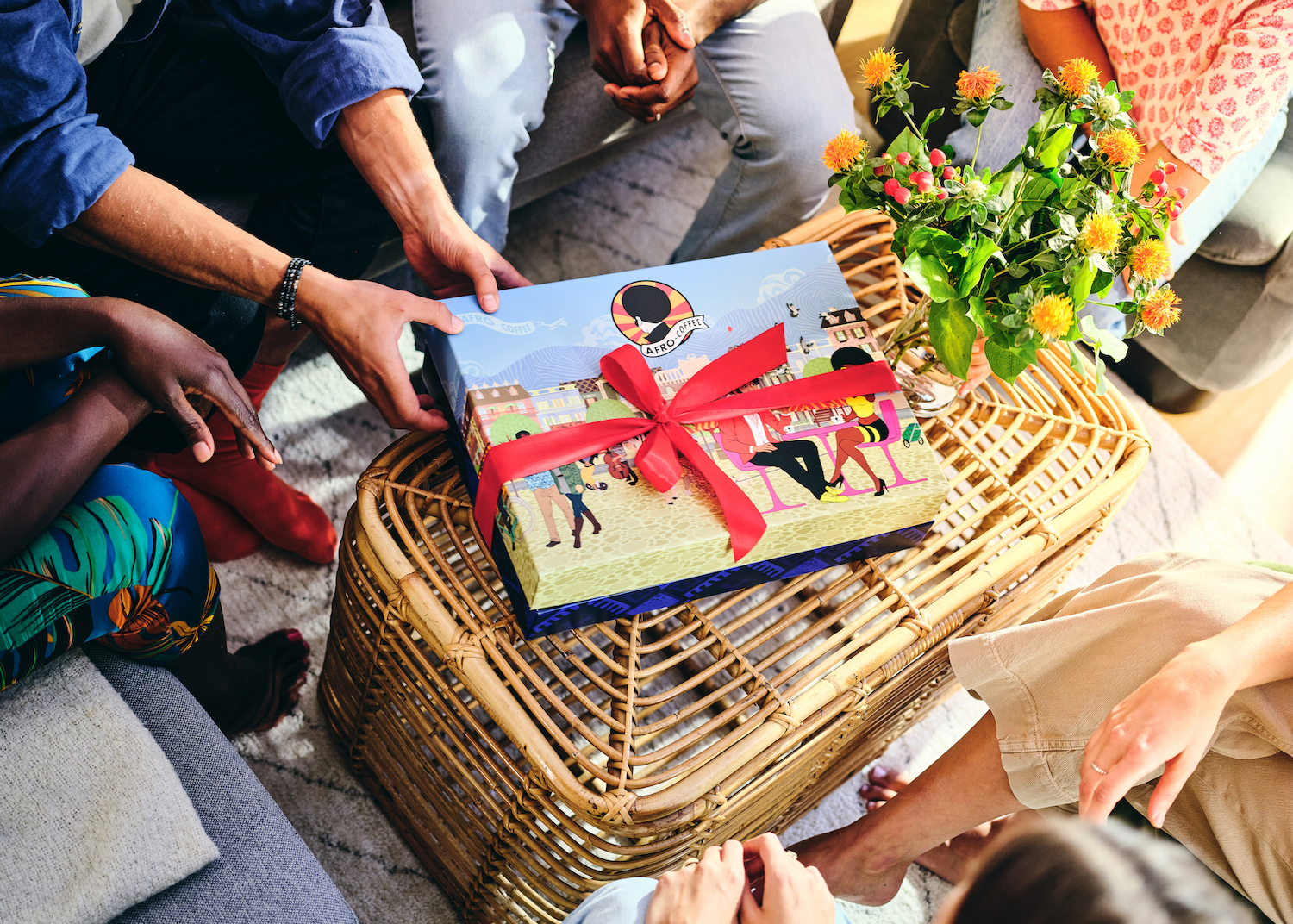 Gift Vouchers
Give joy with Afrocoffee vouchers!